Thank you for your interest in visiting the Web Site for Benyammi Family Dentist in Mountain View, CA. The site is designed to give you all the information you need to make educated decisions about your dental health.
Dr. Fella Benyammi and her staff are dedicated to providing you with gentle, friendly, kind and professional care. We focus on family and cosmetic dentistry and provide you with the most informative and comfortable treatment available. Our friendly doctor and staff will strive to alleviate any of your concerns by explaining the procedure and options before any treatment begins.
Our website is your online resource to learn about our practice, the services that we offer, common dental conditions, treatments and more.
Remember, the information we provide is not meant to replace an actual diagnosis for a problem you may be having. A provider, like Dr. Fella Benyammi, is the only qualified person to assess your needs.
Dr. Fella Benyammi is an exceptional dentist whose gentle and kind personality assures you get the best quality dental care possible. She has been practicing in Mountain View, CA for over 15 years. Dr. Benyammi believes in continuing education to better serve her patient's needs. She travels around the country and overseas, attending continuing education courses to learn from the best in the field and acquire the latest technology. Dr. Benyammi is married and has two children. When she's not praticing dentistry, she enjoys spending time with her family and friends, hiking, and traveling.
Professional Memberships
American Dental Association
California Dental Association
Mid-Peninsula Dental Society (President 2013)
United States Dental Institute
International Association for Orthodontics
Peninsula Executive Association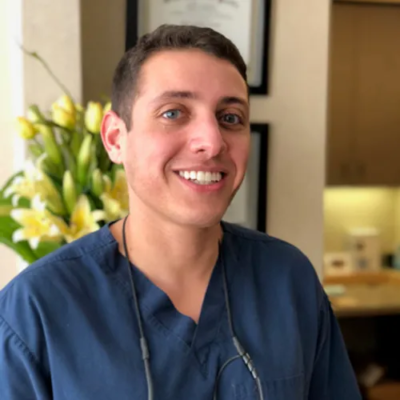 Dr. Brian Benyammi received his dental education from the University of the Pacific, Arthur A. Dugoni of Dentistry in San Francisco. He graduated with his Doctorate of Dental Surgery in June 2016. Dr. Brian Benyammi is a second generation dentist, following in the footsteps of his mother, Dr. Fella Benyammi. He joined our practice in hopes of maintaining the same outstanding patient care and relationship with our patients.
In his spare time he enjoys catching up with longtime friends. He is a fan of the Bay Area teams: Sharks, 49ers, Giants, and the Warriors.
Professional Memberships
American Dental Association
California Dental Association
Mid-Peninsula Dental Society
Peninsula Executive Association
Hi, I am Lyla. I started working with Dr. Benyammi's team in September 2000 as her dental assistant, while going to school in the evening to get my pre-requisites to attend dental hygiene school. I graduated from Western Dental in San Jose, CA in 2007, as a Registered Dental Hygienist (RDH). I am Diode Laser and Biolase certified.
I enjoy working at Dr. Benyammi's office because the atmosphere is upbeat, exciting, and fun, and at the same time, our team strives to provide quality oral health to our patients.
When I'm not working, my husband Serguei and I are traveling and camping.